Diploma in International Business Management
Nest Academy's Professional Diploma in International Business and Management is one of the most sought after qualifications in the 21st century. Our well researched curriculun will introduce students to the key concepts of business Management and offer a solid Foundation of the multidisciplinary corporate world today.
This programme is based on the application-based model of the learning in which students will gain knowledge of the core subjects. Through case studies, projects, presentations, internships and industrial visits, students will become Business Management experts and will be able to identify opportunities for growth and broaden their career prospects. 
Our theory-to-practice curriculum enables students to have comprehensive theoretical knowledge and considerable practical experience in equal measures. Nest Academy's Placement Cell offers diverse opportunities to students in Operations, Human Resource, Finance, Industry Projects, Logistics, Marketing and other related industries.
Programme Details
Duration:
1 Year Full Time
2 Years Part Time
Eligibility:
Bachelor Degree 
Programme Highlights
Operations
Human Resource
Finance
Industry Projects
Supply Chain
Marketing
Logistics
Business Communications
Resume and Profile Building
Business Etiquette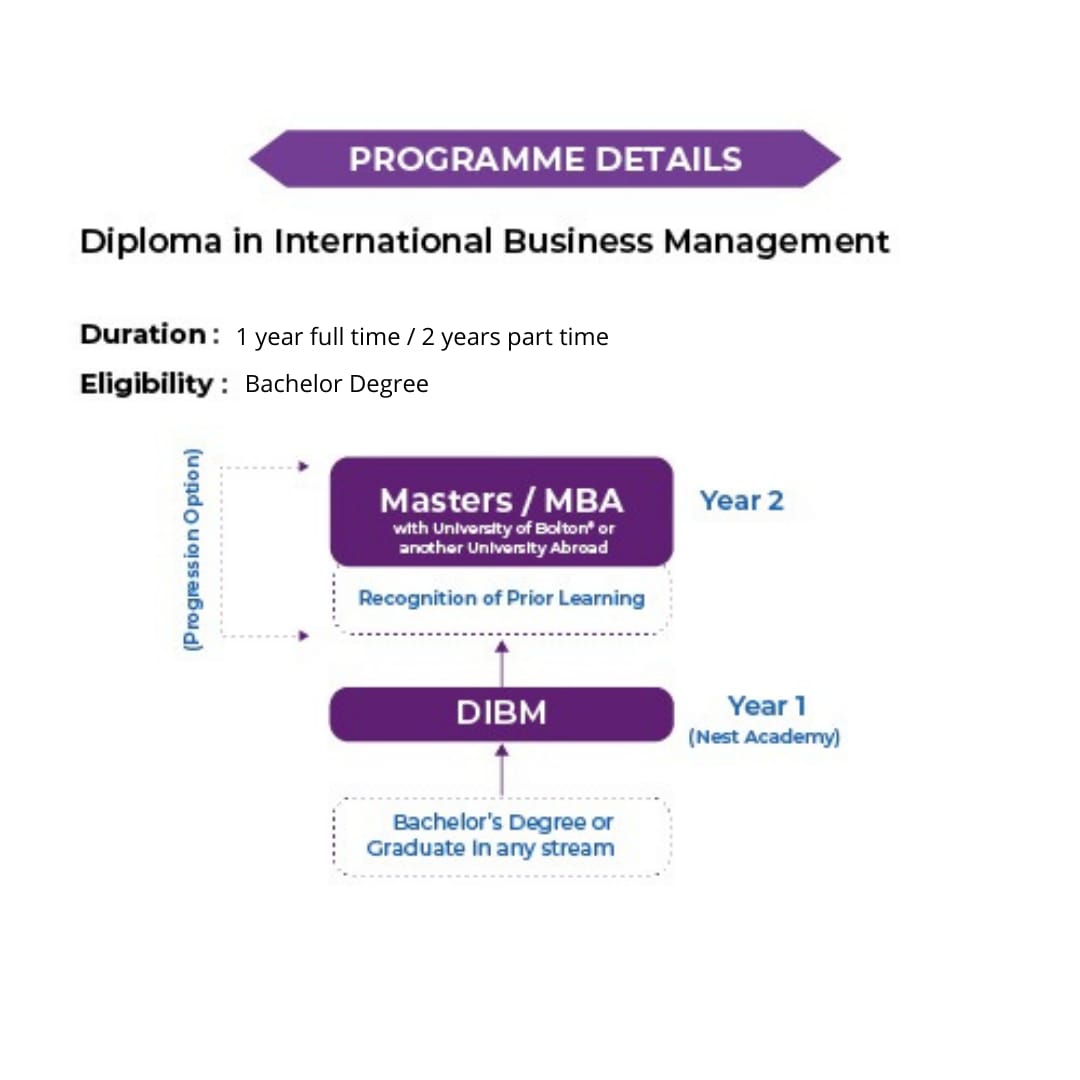 Programme Modules
Module 1
Planning
Module 2
Finance
Module 3
Research and Development
Module 4
Organizational Behavior
Module 5
Leadership and Strategic Management
Module 6
Human Resource Management
Module 7
International Marketing
Module 8
Campus to Corporate
Practical Training Photos
Reach Us
306, 3rd Floor, Block 10,
Dubai International Academic City,
Dubai, UAE